We work
For You
At RLJ Wealth Management, our team of professionals helps identify your needs while accounting for your dreams. Then, we get to work to build a plan that fits your unique lifestyle. While we offer our professional guidance, you're in control every step of the way.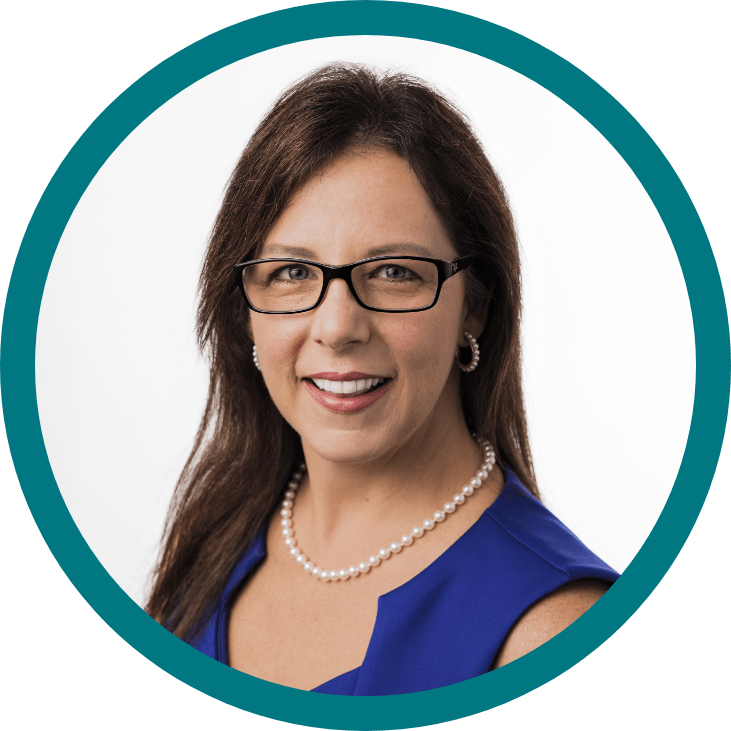 Rebecca Jones
President and Senior Financial Advisor
With a passion for helping people avoid the financial mistakes that once depleted her family's savings and convinced her to enter the financial industry, Rebecca is dedicated and determined to create custom financial plans that empower others to pursue purposeful, powerful and joyful retirements.
"We can insure for the what ifs," Rebecca says. "We can't go back in time."
A true do-it-all financial professional, Rebecca handles everything from financial planning and portfolio management to marketing, human resources, bookkeeping, stocking office supplies and even janitorial duties on occasion. A self-described "total foodie," she also is the perfect person in the office to consult for a great lunch recommendation.
But Rebecca's true mission is to build deep, meaningful connections with her clients and comprehensive strategies that help insulate them from excessive risk so they can live without worry. She remembers the stress of having wealth tied to those ever-present red and green market arrows and aims to keep others from experiencing similar anxieties. "When I can get you to turn off the noise," she says, "then I've done my job."
Before founding RLJ Wealth Management in 2010 to provide personalized attention and service to individuals and families, Rebecca worked as a banker, loan officer, mortgage specialist and commercial banker. Rebecca has been licensed to serve her clients since 2000. Her other professional designations include Accredited Investment Fiduciary (AIF)® and Certified Retirement Counselor (CRC)®. Rebecca graduated from Daytona State College with a bachelor's degree in business management.
Rebecca is proud of her deep DeLand, Florida, roots — she grew up in DeLand and graduated from DeLand High School — and she is even more proud of her two children. "They are my world," she says. In her free time, Rebecca loves cooking (especially with her kids), traveling and "retail therapy."